House Hunting: After Hours
House Hunting: After Hours
Buying a home starts with the online search. You are very likely in the process of gathering information about home buying right now. Hell, you might even have a glass of wine or some type of smoking apparatus in tow. Well, good for you! Relax, put on your comfy ass socks and wrap yourself in a nice fuzzy blanket on your favorite corner of your couch and let's get down to some..... House hunting? This is where it happens, you know. On the couch, the easy chair, the swing on the front porch or some other place where you can just click away refreshing your apps for new homes to look at. This article is to entertain and hopefully educate you on how you can dive a little deeper than you favorite real estate app when trying to figure out if a home is for you. Most of this research can be done online, in the comfort of your own home.
Renovation Permits
It isn't 100% necessary to pull permits in all situations. What you can find out from researching permits is if they pulled any permits at all, who is supposed to be doing the work, and if they had the work inspected by the city. Typical items where a permit would be needed in the City of Columbus include HVAC upgrades, water heater installation, roof replacement, window replacement, electrical panel replacement or electrical upgrades and more. What does it mean to me when I see permits have been pulled? It means the work is being done by the book with required inspections. It is important to point out that the majority of renovations pull very few if any permits. However, here is a link to to look up permits on your own. Here is a video of how to do it if the site seems confusing to you.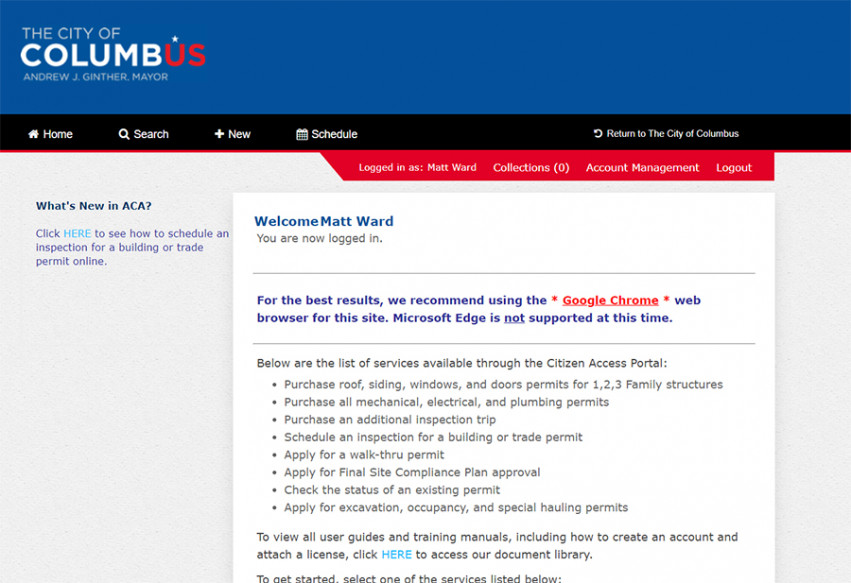 Neighborhood Safety
Due to Fair Housing Laws, Real Estate Professionals are not supposed to comment on the 'safety' of a neighborhood. So if your agent gets weird when you ask "Is this a good neighborhood?" That is why. Also, the type of neighborhood your agent considers 'good' and the type you consider 'good' may not be the same.
LexisNexis has a tool for looking up criminal activity. It even allows you to drill down and look for sexual offenders. However, neighborhood safety isn't completely able to be determined just by looking at a crime map. Driving a neighborhood and walking a neighborhood is what you need to do to see how comfortable you feel there. Using the maps is definitely helpful, but I also recommend downloading the Neighbors app by Ring and changing the neighborhood to the one you are considering to see what is going on in the neighborhood. Make sure you have wine when you do this. You could waste a whole evening:)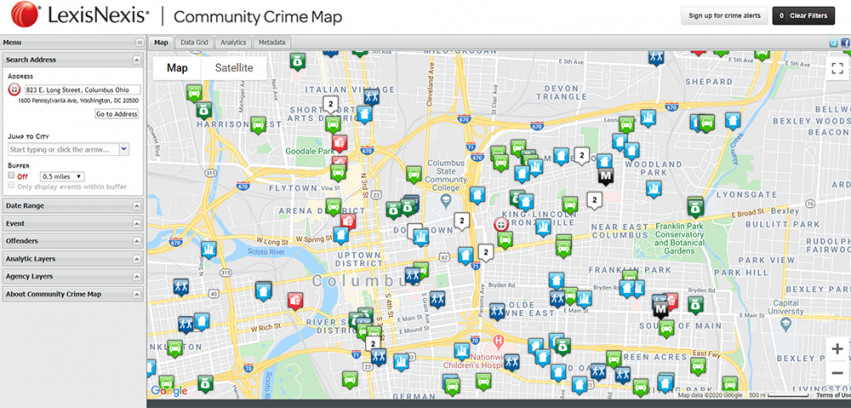 Walking the Streets in Pajamas
Google Street view is one of the most important tools for looking at houses online. It really lets you see things you would not otherwise see in the listing photos. You can see how close the home is to other homes. You can see what the foot traffic on the street is. You can see what your potential neighbors homes and cars look like. You can learn a LOT by seeing these types of things. Google street view ANY home you are interested in. Sometimes you will see the reason a home has been on the market as long as it has by doing a Google Street View.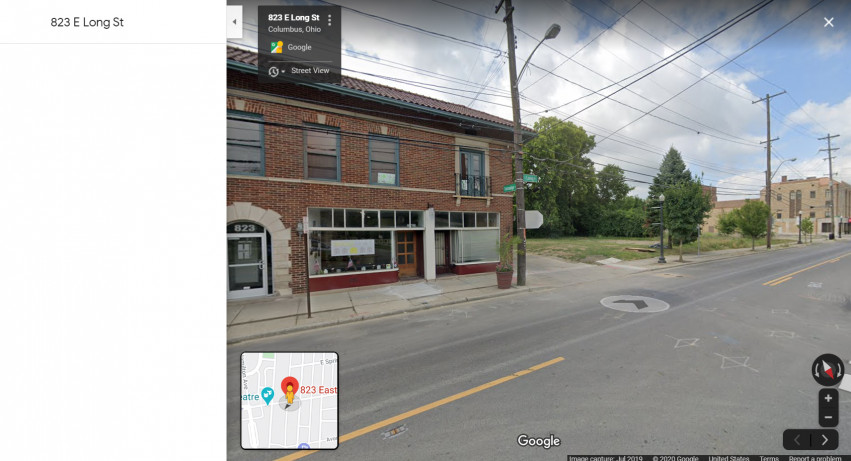 Check Recent Sales
Use your favorite real estate app to check to see what homes have sold in the neighborhood over the last few months. This gives you a better idea how long homes are lasting and a general idea how much $ per square foot folks are asking and getting for their homes in the area. Make sure to take time to look through the photos if available so you can see what amenities the other homes have. Typically an appraiser would look for homes sold that are similar in build, recently sold and within a reasonable distance of the home in order to come up with a value. The challenge with this method can be a lack of recent sales. If you find there are not many recent sales, check the Franklin County Auditor site to find more.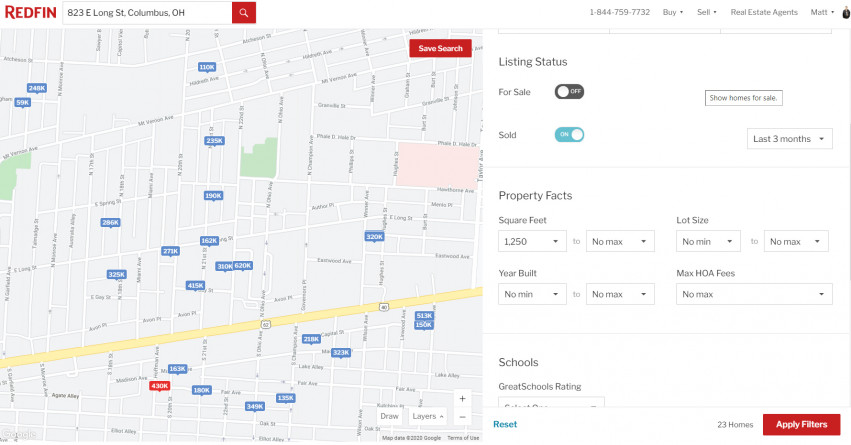 Check the County Auditor
Most counties have a searchable section that allows you to look up Real Estate Information. In Franklin County you can either visit the website for the county auditor or download the mobile app to do so (Franklin County Auditor App). There is a TON of information you can find from looking up a home you are interested in on the county auditor site.
Look for recent sales of the properties, documented square footage (sometimes not the same as what is listed on the listing you are seeing), owners information, taxes (including a break down of how much goes to what entities) and more. I often look up the Franklin County Auditor information for a client when I am in the home showing it to them.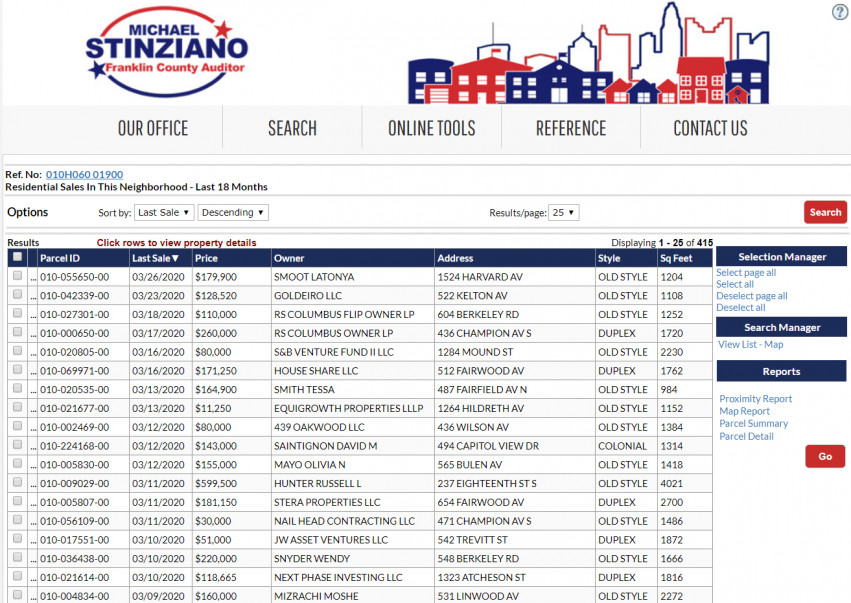 Ask your agent!
The most important resource you have overall is a real estate agent who is can help you decipher all the data you have collected. They can tell you what is important and most importantly can have a direct conversation with the listing agent who is able to tell them intimate details of the property. Specifically the most important question of all to most buyers "Why are they moving?" Thanks for taking the time to read this article. Feel free to reach out to use here at Delicious Real Estate Group if you need any questions answered about homes you have found online.